About Me
Jekyll based designer and developer making high-quality branding
Southern techy that moved West Coast
Creative solutions
to boost
your projects

needs

Born and raised in Alabama. From the early youth of middle school I had a passion for design and all things pixel. I been working on my craft since 2005 on my own and been making it happen. Slowly I made my way west to Colorado where I currently reside. I have done many work in the field of UI/UX Design and Development. Over the years I have worked with different companies and organizations. The speciality started in small - medium businesses and have grown to specialization for non-profits.
Been designing and developing since 2005
Detailed oriented UI/UX Designer
Started to enjoy IE with emergence of MS Edge
A #GirlDad and proud of his Dad jokes
My Portfolio
01.
Services
I offer a range of services, here are my top 3 below
Making a website can be a challenge, but I am ready for it
A change can be a great start to get you back on track
Front-end
Custom Tailored
Content Editing
Full tailored development services with content editing support
Ready to get started on your next project? Visit my contact page or send me an email today!
Contact Me
02.
The Process
Everyone has a process on how they work, mines is detailed oriented and it shows
Brainstorm the project

Talk it over with you from A to Z

We have a meeting via phone, video, or in-person about the project: goals, timeframe, needs of the website, ideas, and etc.

01.

Sketches Abold

From pen and paper to code

Start working on the design and drafts. After we have come up with the draft, then start the CMS intergration.

02.

Final Improvements

Polish The Diamond

Testing the website for any bugs that it might have. Then once it is finished from the dev side of things I transfer it over.

03.
Skill Check
Constantly training myself to grow and expand as a Ui/Ux designer & developer
03.
Idiots and a DM - My Podcast
My side passion at the moment is currently making a podcast with a bunch of friends and some people I met along the way. Something simple but still it fits me and my passion of D&D. It is done every 2 weeks - as long as I am able to edit it in time.
View Podcast
My Experience
I learned a little bit to get this far in my life and career. Been doing this since 2005 and working to get better at my craft every day.
B Whiting Designs
2005 - present
Started since middle school
I started working as a freelancer since middle school when I was getting my feet wet. I only was able to make websites using Notepad in basic HTML and inline CSS. Worked with over 20 different projects during my time on and off as a freelancer. While working, I dabbled in Ruby, custom video game coding languages such as Eclipse and Gen2D (SandScript), and occasional WordPress. Lately has transitioned to JekyllRB for easier and faster development process./p>
Custom developmet and design
Built non-profit organization websites
Increase overall conversion rate by 25.8% on average
Native Rank
Feb. 2019 - Aug. 2019
One of their first web designers
I was hired on as a web designer for their company and found out to be one of the first two web designers they hired for the position. Started working with them and worked with over 20 projects with them. Specialized on the design team and worked with the post-development team for content updates and changes, along with analytics reports./p>
Second of the web designers to work with them
Handled large scale local business companies in restoration and services
Helped with design to dev tools for easier transitions amongst the teams
Worked with WordPress, Adobe XD, and Photoshop with them for all client websites
Madness Labs
2014 - 2015, 2019
First agency startup job
Started with them as my first agency and their first web designer. Built the company first website as a startup and helped with development projects for the clients and applications made. Got my grasp on Ruby while working with the company that later helped me with expanding my horizon with the new flat cms and static site generators./p>
Used Handlebars for website developments
Bootstrap framework first used
Worked with AngularJS and Ionic for application development
Adobe Creative Suite experience
Download Resume
04.
Testimonials
Some response from clients that I have worked with recently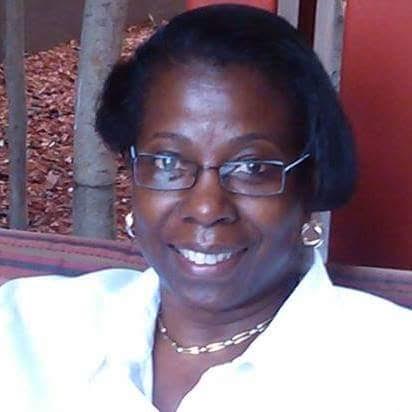 .01
Wanda Best
He took a look at the old website and suggested immediate changes to bring the website's appearance current. He met and exceeded the needs of the organization. He demonstrated a high level of quality, dependability, affordability and creativity. The design was clean and user friendly. He communicated with me so he could understand my vision for the website. With no hesitation I recommend Brian Whiting to get the best out of a website. Not only did he design a beautiful, artsy website I learned a lot about web designing from Brian.
Art Transforms Inc.
.02
S. D. Johnson
Mr. Whiting's services were beyond what I expected and he is very knowledgeable about web design which definitely helps when developing one's website. Mr. Whiting is professional and knows his craft very well. I am extremely pleased with his services and I plan to refer others to him in the near future. Communication with Mr. Whiting was essential and he was available to handle the tasks that I required for my business.
The Poetic Mistress
.03
Disabled In Action - NYC Metro
We want to personally thank you for all your time and work in designing and building the new Disabled In Action website. Our old site was outdated and poorly maintained, which hindered our public image. The newly designed site is a start to energize our organization as we renew our fight for a better more accessible society.
Disabled In Action
05.